Introducing the largest ABB robot and Massive Dimension printer setup, a groundbreaking large-format additive cell engineered for unprecedented scale and quality. Incorporating the unparalleled ABB IRB 8700 industrial robot arm and the industry-leading Massive Dimension printing extruder, this modular cell sets new standards in additive manufacturing. Designed to enable production at a scale never before possible, this cell transforms your ambitious concepts into tangible megastructures.

Key Features

ABB IRB 8700 Industrial Robot Arm: Known for its exceptional payload and reach, the ABB IRB 8700 serves as the central unit in this additive cell, providing unparalleled speed, precision, and reliability.

Massive Dimension Printing Extruder: Customized for compatibility with the ABB IRB 8700, this extruder ensures high-throughput material deposition with the flexibility of using various filament types.

Modular Design: Expand your additive cell with ease to fit the scale of your projects.

Customizable Print Area: Print area starting at 4m x 4m x 4m, expandable to fit your unique requirements.

Integrated Software Suite: The MD Core X software environment is intuitive and user-friendly, offering seamless integration with CAD applications for real-time monitoring and control.

Temperature and Humidity Control: Ensure optimal printing conditions with our environment control systems.

Supporting Accessories: Includes pellet dryers, material feeders, and auto-calibration tools to enhance your production workflow.

Safety Compliance: Meets all international safety standards, complete with an enclosed production area for secure operation.

Applications

- Large Scale Prototyping
- Architectural Models
- Custom Furniture
- Automotive Components
- Public Art Installations
- Aerospace Structures

Specifications

Robot Arm Reach: Up to 3.5m (Customizable)
Max Payload: 800 kg
Print Resolution: Down to 100 microns
Compatible Materials Types: PLA, ABS, PETG, PEEK, Carbon-fiber reinforced, and more
Power Requirements: 480V Three Phase 50Hz -60Hz
Software: Compatible with all major CAD and slicing software

Don't just think big; create big. Transform your production capabilities and redefine the boundaries of additive manufacturing with TitanFab. For a custom quote or to schedule a live demonstration, please contact our sales team today.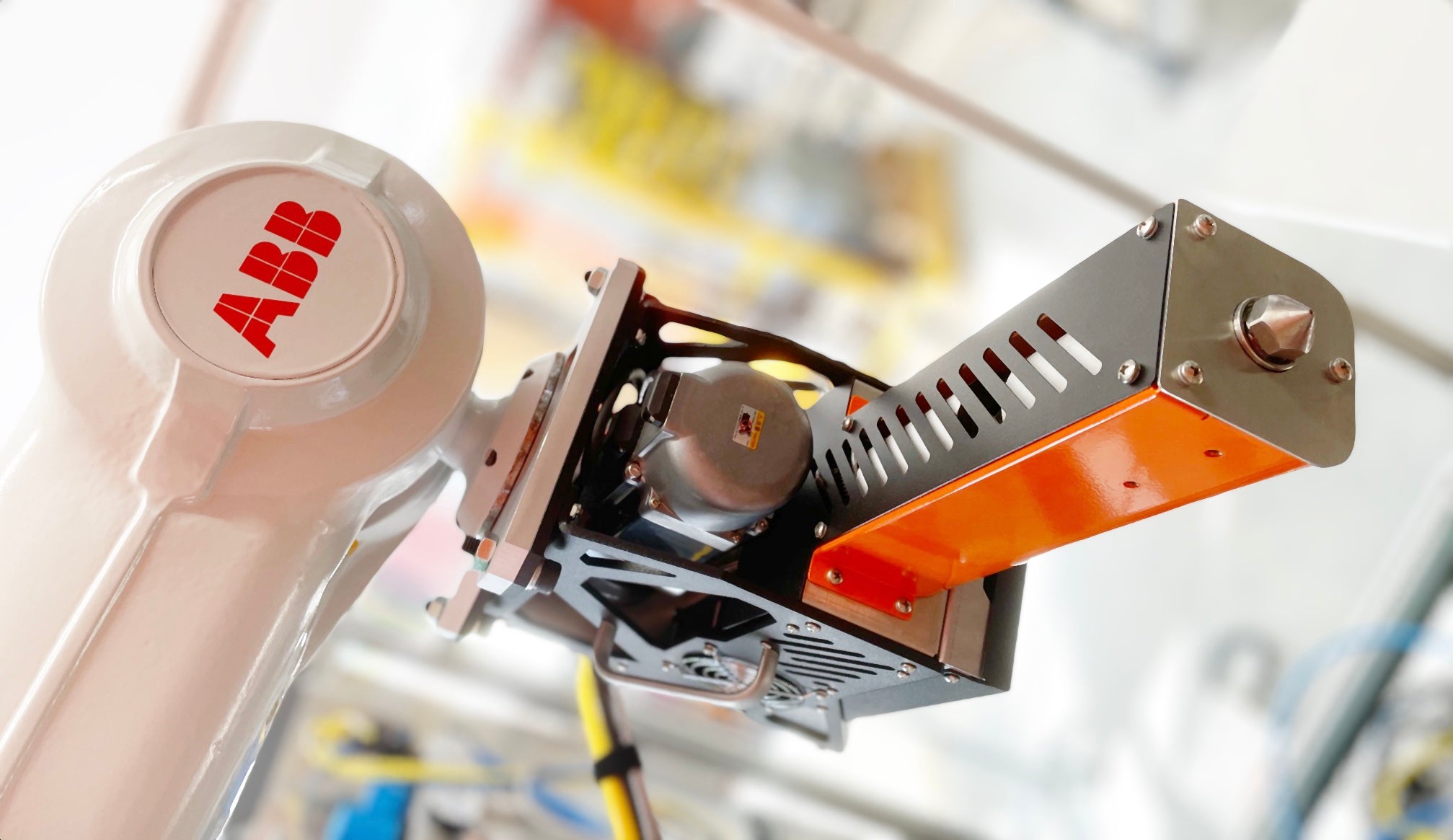 Endless Capabilities
MDPE10
The MDPE10 extruder can output up to 10 lbs of material per hour. Its impressive specs coupled with its extreme flexibility make it a highly capable contender for advanced printing in additive manufacturing.
★★★★★

There is a very distinctive design language and quality of construction across all Massive Dimension parts. This combined with the fact that all these components are compatible with each other is a big selling point.
★★★★★

"We purchased an MDPH02 to convert an already existing industrial filament machine. They came to install it and did a wonderful job. Like most projects of the sort there were some unexpected issues but they made quick work of them and left us with a functioning pellet extruder on a previously filament based machine. Their product is well designed, well made and looks great on our machine!"
★★★★★

"Thanks to the considered design of Massive Dimensions extruders we can print parts in a wide range of materials, including up to 400°C, effortlessly and successfully."