Product Overview
The MD CAC (Cement Additive Cell) improves how the world of construction and architectural design build by offering an advanced, automated solution for 3D cement printing. With unparalleled speed, precision, and scalability, our state-of-the-art printing cell is engineered to meet the demands of modern construction projects, ranging from intricate architectural designs to rapid housing development.
Key Features
1. Modular Design
Scalability: Easily expand your production capabilities by integrating multiple MD CAC units.
Flexibility: Suitable for a wide range of cement mixtures and additives.
2. High-Speed Printing
Quick Layering: Experience industry-leading layering speed without compromising on structural integrity.
Automated Calibration: Minimize downtime with automated nozzle calibration and self-cleaning features.
3. Precision
Sub-millimeter Accuracy: Achieve complex geometries and fine details with unprecedented accuracy.
Integrated Sensors: Real-time monitoring of material flow, temperature, and humidity to ensure optimal print conditions.
4. User-Friendly Interface
Intuitive Control: Manage your printing tasks through our user-friendly touchscreen interface or remotely via our dedicated app.
Preloaded Templates: Jumpstart your projects with a library of pre-designed construction elements.
5. Safety and Compliance
Robust Construction: Built with industrial-grade components to withstand harsh environments.
Regulatory Compliance: Designed to meet international construction and safety standards.
Applications
Residential and commercial construction
Infrastructure development
Architectural modeling
Emergency and disaster relief housing
Landscape and outdoor furniture design
Technical Specifications
Printing Speed: Up to 300 mm/sec
Layer Height: 2-15mm
Build Volume: 1m x 1m x 1m (expandable)
Connectivity: Wi-Fi, Ethernet - Via MD COREX Print Processor System
What's Included
MD CAC Cement Printing Cell - ABB Robot Series, Fanuc Robot Series
User Training at our Facility (Free of Charge)

Turn Key Printing System - Material feeding to part removal
2-year warranty and customer support
Globally Supported
Price
For pricing details and custom solutions, please contact our sales team at contact@massivedimension.com or call us at 1-802-505-6772 x 0011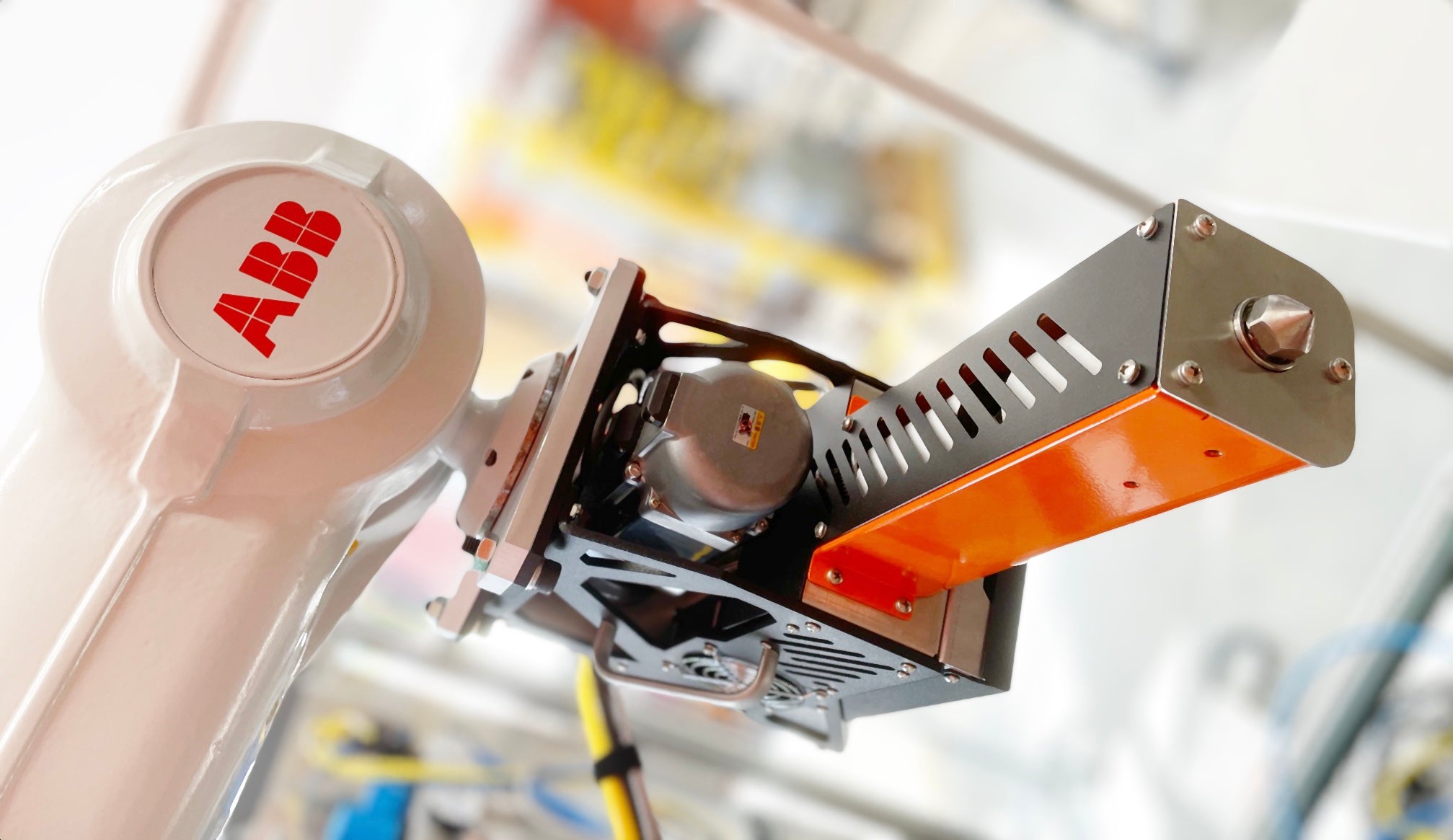 Endless Capabilities
MDPE10
The MDPE10 extruder can output up to 10 lbs of material per hour. Its impressive specs coupled with its extreme flexibility make it a highly capable contender for advanced printing in additive manufacturing.
★★★★★

There is a very distinctive design language and quality of construction across all Massive Dimension parts. This combined with the fact that all these components are compatible with each other is a big selling point.
★★★★★

"We purchased an MDPH02 to convert an already existing industrial filament machine. They came to install it and did a wonderful job. Like most projects of the sort there were some unexpected issues but they made quick work of them and left us with a functioning pellet extruder on a previously filament based machine. Their product is well designed, well made and looks great on our machine!"
★★★★★

"Thanks to the considered design of Massive Dimensions extruders we can print parts in a wide range of materials, including up to 400°C, effortlessly and successfully."