Elevate Your Additive Manufacturing with MD CORE X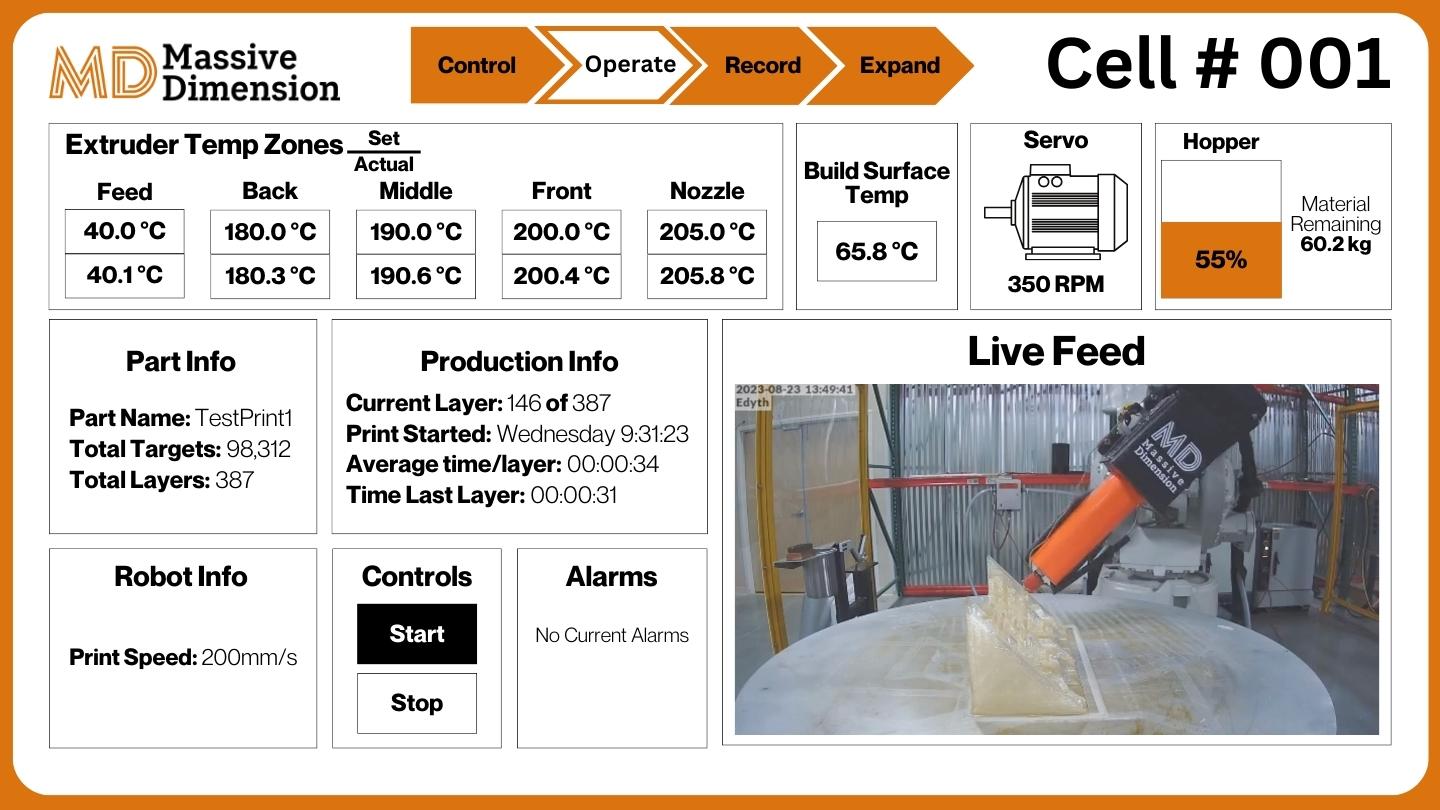 Unleashing Control, Operation, Record-Keeping, and Expansion in One Platform

In a world rapidly adopting additive manufacturing methods, staying competitive means being agile, efficient, and always ahead of the curve. Introducing MD C.O.R.E.X—your ultimate software and control system designed to revolutionize how you manage your 3D printing operations.

What is MD C.O.R.E.X?

MD C.O.R.E.X stands for Control, Operate, Record, and Expand, and it's designed to be the nerve center of your additive manufacturing activities. Whether you are operating a single 3D printer or overseeing a full-fledged manufacturing facility, this software has you covered.

Control: Where Precision Meets Excellence

The "Control" aspect of MD C.O.R.E.X allows you to manage and monitor your 3D printing operations in real-time. Get instant updates on print speed, material usage, and build quality directly on your dashboard. With the added benefit of material management and process standardization, you can ensure consistent and high-quality output across different 3D printers and even across multiple locations.

Operate: Streamlined for Efficiency

Imagine being able to manage multiple printers from one centralized hub. MD C.O.R.E.X makes this possible. With dynamic scheduling features, you can allocate print jobs intelligently, thereby minimizing downtime and maximizing output. Plus, its built-in simulation capabilities allow you to validate your designs before you even begin the printing process, eliminating costly mistakes and reducing material waste.

Record: Security and Compliance Redefined

Data security and compliance are paramount, especially when dealing with complex and proprietary designs. With MD C.O.R.E.X, your files, settings, and process parameters are securely stored using military-grade encryption. An automatic logging feature ensures that you can easily comply with industry-specific certifications and standards, adding an extra layer of reliability to your operations.

Expand: Scale Without Limits

The most exciting feature of MD C.O.R.E.X is its scalability. As your business grows, so do your software's capabilities. Seamlessly integrate with CAD software, ERP systems, and material databases to create a unified and efficient workflow. With built-in market analytics, you can make data-driven decisions that propel your business forward.

Technical Specifications

Deployment: Cloud-based and on-premises options
Compatibility: Works with various 3D printer brands, robots, and ancillary systems within your production line.
Mobile Application: Multi device support
API Support: Custom integration capabilities

The Bottom Line

MD C.O.R.E.X isn't just another piece of software; it's a game-changing platform designed to streamline, secure, and scale your additive manufacturing operations. With its comprehensive feature set, you can achieve operational excellence and stay ahead in the competitive landscape of 3D printing.

Take your additive manufacturing to the next level with MD C.O.R.E.X. Your future in 3D printing looks brighter than ever.
---