Adaxis and Massive Dimension Partnership at the Forefront of Industry 4.0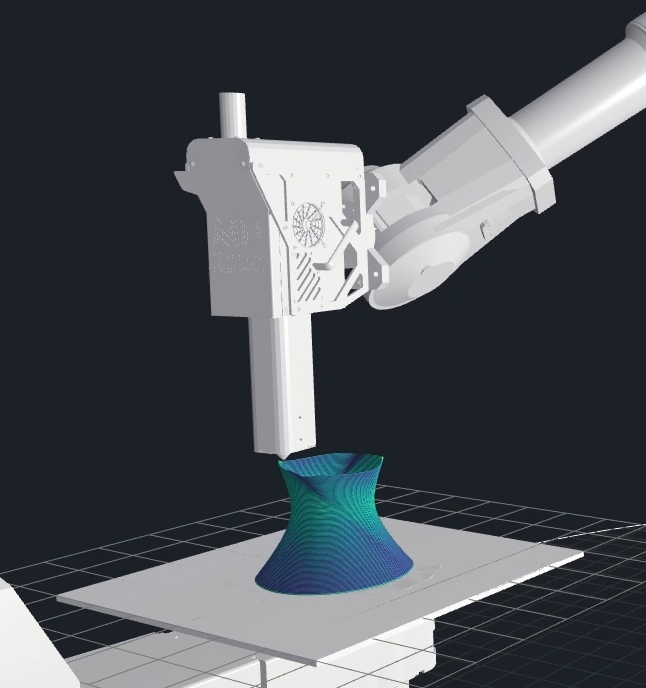 Delivering on our commitment to offer the most advanced, high-performance large-format printing solutions, Massive Dimension recently announced a partnership with software development company, Adaxis. This move will continue to enhance the applications and integrations of our equipment and technology, and we're thrilled to see how this collaboration will shape the future of additive manufacturing.
Thanks to this partnership, we're now offering Adaxis' powerful AdaOne software package, which—when integrated with an MD extruder and a robotic arm or system—creates a seamless, robotic additive manufacturing machine of amazing versatility. AdaOne acts as a software nerve center, elegantly linking extruder and robot arm to create the toolpaths necessary to perform building methods: angular, non-planar, multi-planar, contour-conforming, and radial printing are just some of the features now available to pioneering large-format printing companies and organizations.
The Massive Dimension team has already eagerly focused its R&D toward developing new equipment and add-ons that harness AdaOne's full potential. As both the hardware and software components of this partnership further advance and integrate, the possibilities for manufacturers, researchers, and developers of all kinds will continue to push toward the limitless, with the ability to produce prints that defy the impossible in complexity and size.

We've reached a new milestone for large-format printing, in which the software is enabling the hardware to realize its full potential in making anything. As an important component of the "Fourth Industrial Revolution" (Industry 4.0), when virtually anything can be simply "made," rather than assembled piece-by-piece, plastic waste is slashed, labor costs are reduced, and products of all kinds can be created with ease, precision, strength, and durability that traditional manufacturing simply cannot match. Massive Dimension is proud to partner with Adaxis; to explore how this relationship will help supply our customers with ever-improving components and service; and to be at the vanguard of such an exciting, emerging manufacturing revolution.
---