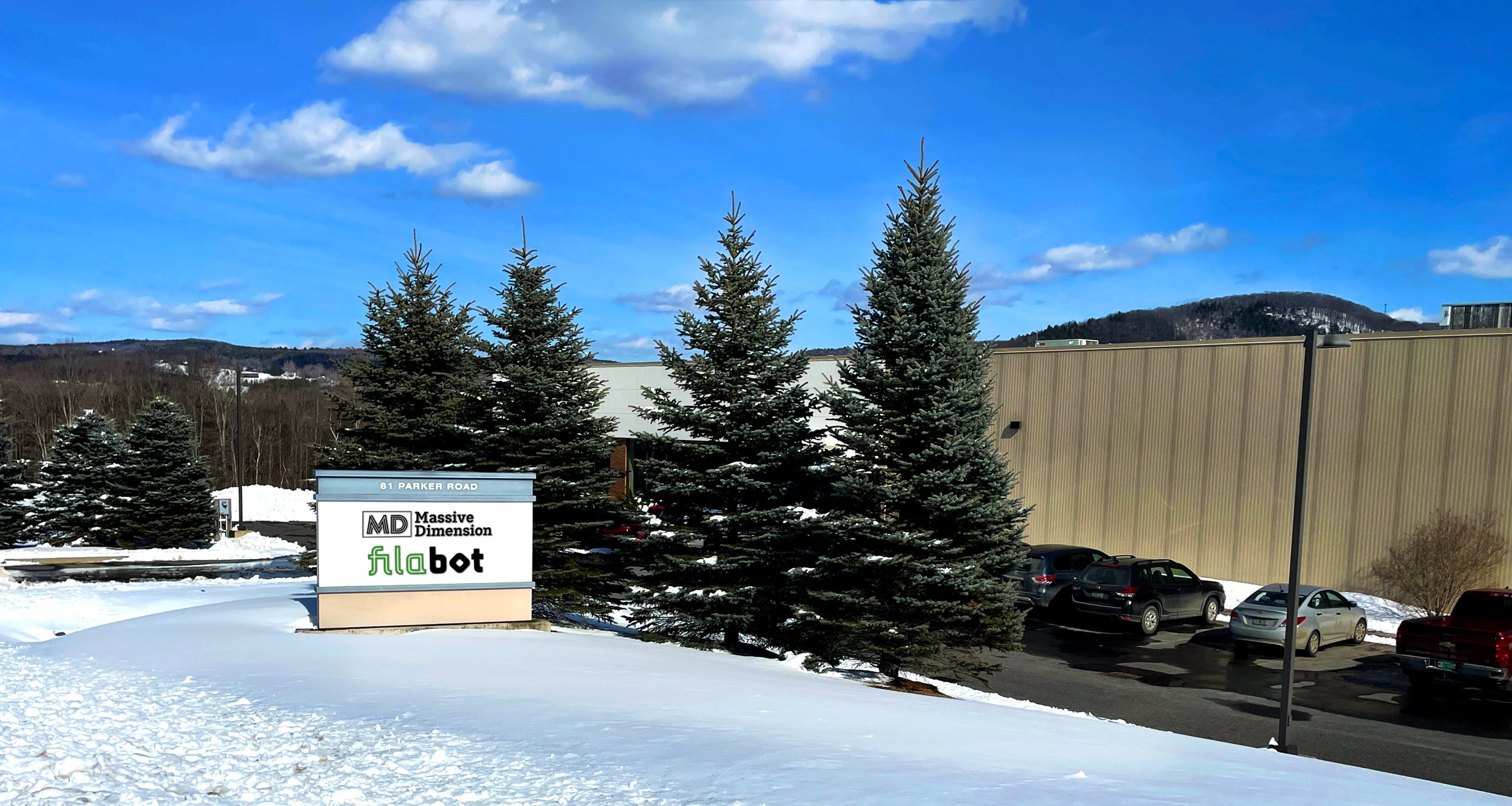 Founder
Tyler McNaney
Tyler grew up in Vermont and has been tinkering his whole life. He first went to Vermont Technical College in 2011 but dropped out to pursue Filabot. After founding Massive Dimension, he's invented, refined, and run the business ever since. Tyler can be seen in the office, and at the warehouse doing everything from running marketing meetings to helping design the latest products using CAD software. When he isn't working, Tyler enjoys long walks and spending time with his family in Northern Vermont. When he isn't doing that, he's inventing more things, building more projects, and having a great time doing it all. 
Operations Manager
Whitney McNaney
Whitney grew up in Vermont and has been with Massive Dimension from the beginning. As the Operations Manager, she works tirelessly to perform the essential functions of our company. From customer support to fulfilling orders, she covers it all and makes sure we run smoothly. Whitney is the glue between our office operations and warehouse staff, balancing our two teams so we can work optimally. She loves dogs and is often seen with Ray, her black lab. Whitney works hard and plays harder.
Head Artificer
Sean Miller
After an early adulthood in academia pursuing bookish apocrypha such as semiotics and continental phenomenology, Sean discovered the simple joy of working with his hands while fixing his broken-down Volkswagen. It turns out that finding solutions for engineering problems can be more satisfying than metaphysical ones. At Massive Dimension, Sean works on research and development for the large format printers, and heads integration efforts. These occupations run the gamut from process parameters to hardware iteration and even a bit of programming. In his idle moments, he tries to make sure the rest of the engineering team isn't making too many spelling errors.
Lead Industrial Designer
Michael Porzio
Lived and studied in Massachusetts earning his BA from Rhode Island School of Design. In 2015 he moved to Vermont. He has used his Industrial Design background from building tools for future NASA missions to designing handcrafted furniture and tables for skyscraper boardrooms. At Massive Dimension, Michael specializes in Product Design, Rapid Prototyping, and CAD modeling. Outside of work, Vermont offers him the luxury of testing and driving his plethora of vintage and homemade off-road machines.
Laboratory Director
Jack Simpson
Jack grew up in Columbus, Ohio, and came to the northeast to attend the University of Vermont where he obtained a BS in mechanical engineering in 2020. This is Jack's first engineering job out of college and he is very excited to join and contribute to the Massive Dimension team! Jack is especially stoked to be joining a company that has such a passion for sustainability. When Jack isn't working you can find him on a mountain, snowboarding, climbing, or camping.
Director of New Business Development
Gene Torvend
Gene grew up in California and attended California Polytechnic where he received a degree in Aerospace Engineering. He was on GE's Mfg. Mgt training program and worked for various high-tech Businesses. Most recently he ran his own Multi-Plant Manufacturing company. His passion is sales, marketing, customers, engineering, manufacturing, and growing new business.
Gene's current focus is on business planning and developing new opportunities. When not working, Gene is raising his new German Shorthaired Pointer puppy, Motorcycles, Fishing, the outdoors, and road trips with his wife Barbara. He loves nothing better than a hike up the mountain while evaluating new business.
Director of Sales
Derek Geno
I grew up in the dairy and maple capital of Franklin County, Vermont. Received a degree in Hospitality Management from Northern Vermont University. After graduation, I moved to San Francisco and enjoyed a career in Orthodontic sales, where I found a passion for building lasting relationships and partnering with customers to uncover needs, find solutions and improve outcomes. I live in Stowe and spend my time with my girlfriend Chris, sampling her creations from the kitchen, peddling bicycles, and wrangling my Border Collie puppy Arlo. I am excited to be back home in Vermont and join the Massive Dimension team!
Director of Marketing
Josh Allen
A native of Vermont, Josh graduated from Vermont Tech with a degree in Information Technology in 2014. He launched his career in IT at the region's largest school district and eventually rose through the ranks to become their Director of Communications. In this role, he honed his skills in marketing strategy and communication with diverse audiences. Currently, Josh serves as our Director of Marketing, where he leverages his expertise in web/graphic design and video production to take Massive Dimension to the next level. He brings a unique perspective to every project, drawing on his extensive background in IT to create innovative solutions. Outside of work, Josh cherishes spending quality time with his loved ones, exploring new places around the world, and attending concerts - having attended more than 280 of them!