University of Utah Update: Turmeric Lamp Shade Experiments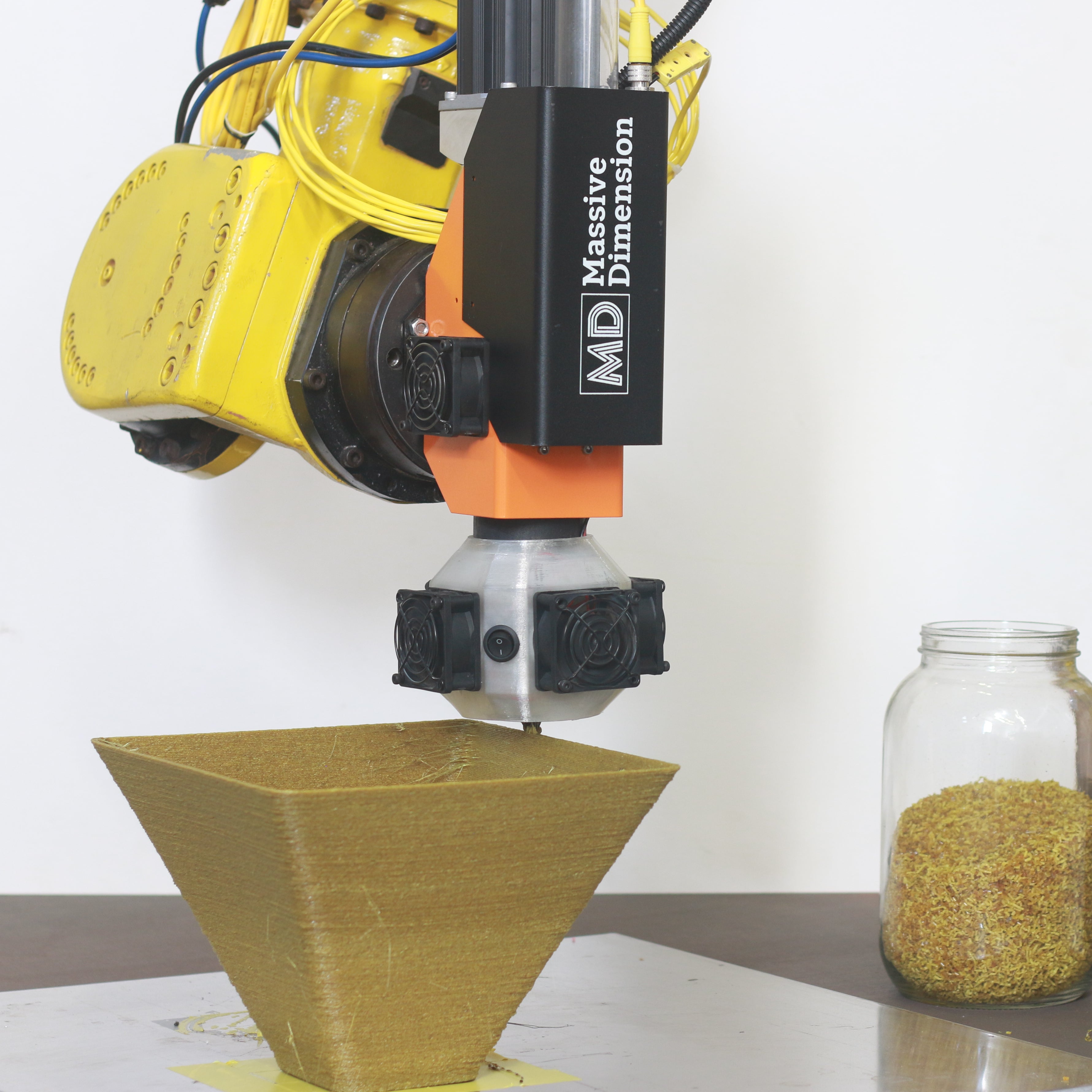 Today the spotlight shines on another group within the Design of University of Utah Digital Assemblies class to showcase their final product as well as design efforts behind the experimental materials  and large-format prints created using the Filabot EX2 and the Massive Dimension Pellet Head Extruder.
Choosing the design prompt of "Tactile Communication", this group designed their experimental material using turmeric as their additive to the post-industrial recycled PETG. "We arrived on the additive material of turmeric because it would be malleable enough to snap into place, translucent enough to allow light to penetrate, and a soft enough color that it won't disrupt the lighting in a home setting."
Starting with hand-sketched ideas, digital models and drawings (image 2), the group's two-part design leverages geometric relationships to enable two distinct configurations that the user must physically manipulate. After progressing through material experimentation and printing of scale models on desktop machines, the final parts were printed on binary's large Fanuc arm using the Massive Dimension Pellet Extruder.
"Our design was modeled with the concept of tactile engagement and functioning of the object. We wanted to create a model that would force the user to physically engage with the object in order to create a greater sense of relation to everyday objects."
Group members: Erin, Ezra, Catey
Experimental material: Turmeric in recycled PETG.
Print stats: 11" tall x 15" diameter // 650 grams // 118 minutes
Below are some photos from the experiments:
1. Close-up of full-scale turmeric lamp shade
2. Schematic of tactile interaction with two-part shade design
3. Printing the full-scale shade with the MD pellet head extruder
4. Backlit shade in one of its assembled configurations
---