The MDAC1, the latest robotic 3D printing cell from Massive Dimension, is here to revolutionize your printing game. With this incredible machine, you can create objects that go beyond the conventional horizontal printing process. Print on angled surfaces, create non-planar and multi-planar designs, clad surfaces, and bring your ideas to life like never before!
The whole assembly is built on a sturdy protective frame that makes it easy to mount on a tabletop or industrial cart, making it ideal for any environment.
The MDAC1 is powered by the GoFa CRB 15000 robot from ABB that has integrated torque sensors in each of its six joints, offering superior power and force limiting performance.  Together, these bring GoFa to an immediate stop if it senses any contact with an object.
Ease-of-use is the focus here, with a turn-key 3D printing setup, enhanced interaction capabilities, and Wizard easy programming, anyone can start printing right away!
MDAC1 is a STEM.org Authenticated Educational Product
Specification: 
ABB GoFa CRB 15000

Any 1.75mm Filament 

0.4mm - 1.2mm Nozzle Size

All Metal Hotend - 500°C temperature rating

Heated Build Surface

21.5in x 21.5in x 20in Build Volume

Non-planar, multi-planar, angled printing methods

120VAC Power Input
What's Included: 
ABB GoFa CRB 15000 Robot

MD Process Cabinet

Hotend and Heated Build Surface

1kg PLA Filament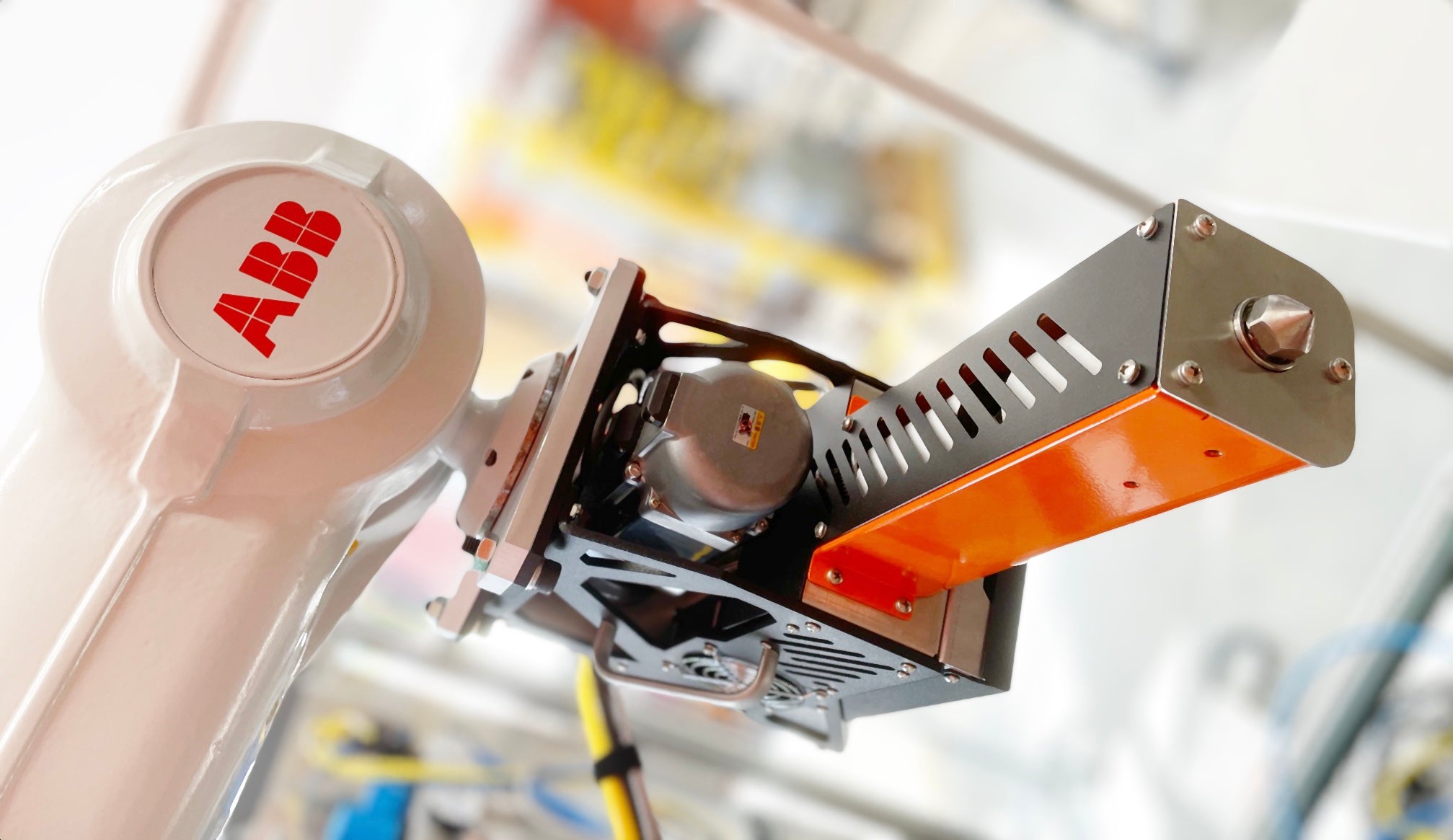 Endless Capabilities
MDPE10
The MDPE10 extruder can output up to 10 lbs of material per hour. Its impressive specs coupled with its extreme flexibility make it a highly capable contender for advanced printing in additive manufacturing.
★★★★★

There is a very distinctive design language and quality of construction across all Massive Dimension parts. This combined with the fact that all these components are compatible with each other is a big selling point.
★★★★★

"We purchased an MDPH02 to convert an already existing industrial filament machine. They came to install it and did a wonderful job. Like most projects of the sort there were some unexpected issues but they made quick work of them and left us with a functioning pellet extruder on a previously filament based machine. Their product is well designed, well made and looks great on our machine!"
★★★★★

"Thanks to the considered design of Massive Dimensions extruders we can print parts in a wide range of materials, including up to 400°C, effortlessly and successfully."