Live demonstration of MDPH2 at the upcoming Fabtech show in Chicago!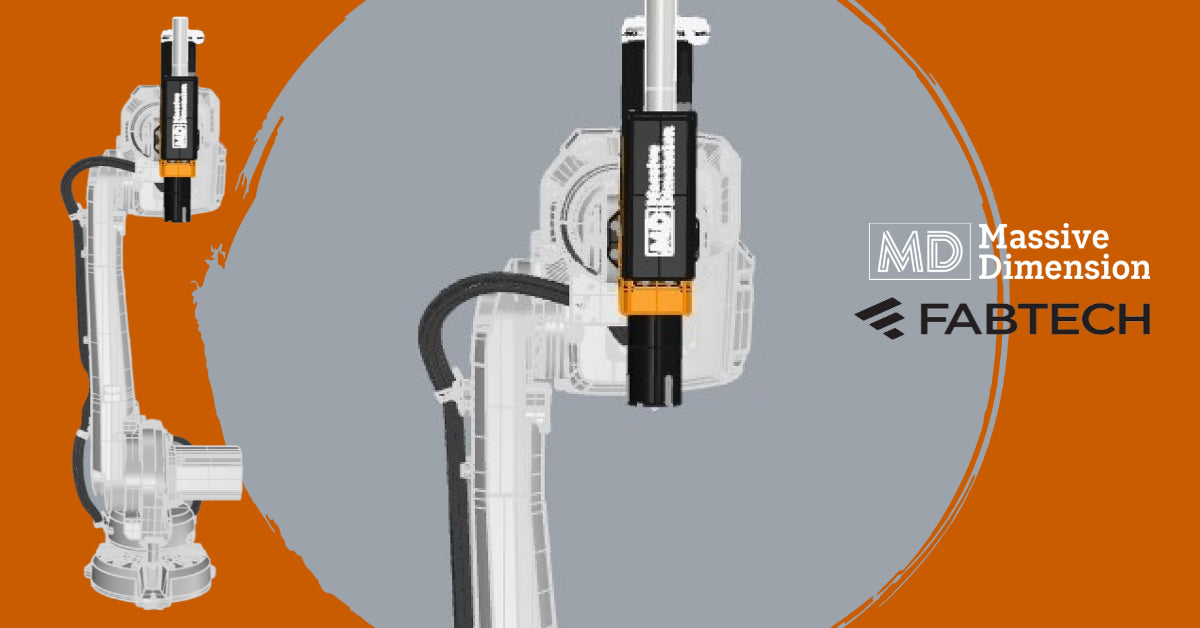 We are incredibly excited to have one of our extruders in a live demonstration at the upcoming Fabtech show in Chicago! The MDPH2 Pellet Head Extruder will be mounted on an ABB Robotics IRB 4600 articulated robot, in partnership with ABB for a presentation of their new RobotStudio 3D Printing PowerPac software. This software allows users to easily upload standard g-code from a conventional slicer and convert it to robot code, then view simulations and modify tool paths in an intuitive and straightforward manner. 
Mounting large-format extruders to articulated robots has enabled some of the most revolutionary shifts in possibilities for 3D printing in recent years, spurring on advancements such as non-planar slicing. We believe that these robots represent the future for movement systems to pair with extrusion technology, and cannot wait to see the IRB 4600 / MDPH2 in action at Fabtech. 
Fabtech takes place at the McCormick Place in Chicago, Illinois from September 12-16 and is free to register and attend. You can see the IRB 4600 / MDPH2 at the ABB Booth #B17038 in the North Hall! Our own table will be in the Additive Manufacturing Pavilion in the South Hall, A1416. Stop by and say hello if you are in the area!
---