Massive Dimension and ABB Additive Manufacturing Demonstration at IMTS 2022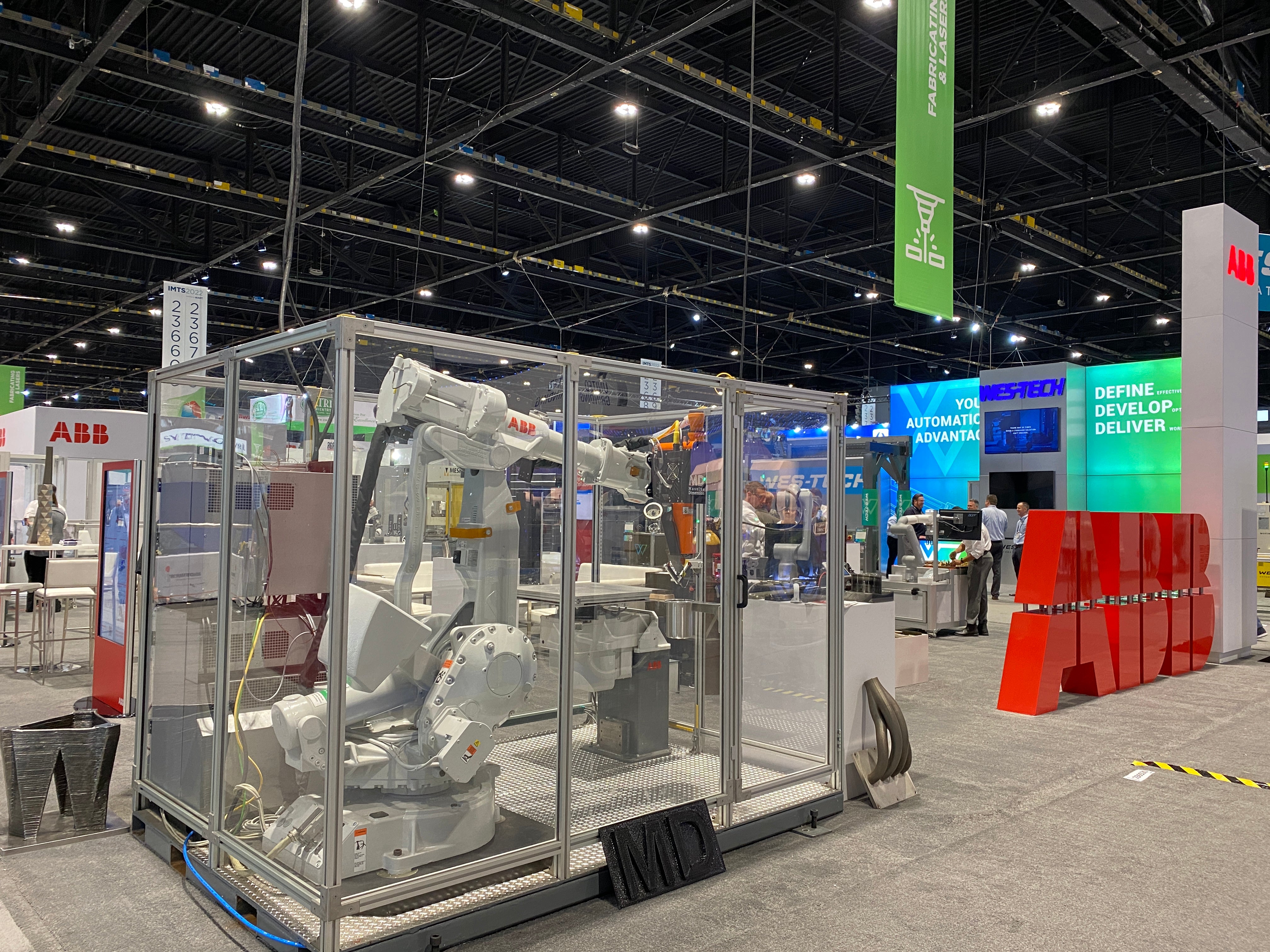 Massive Dimension and ABB team up to demonstrate large format additive manufacturing at the 2022 IMTS conference and exhibition. The printing cell is printing live, performing angled printing, non-planar printing, and other advanced printing methods above and beyond the conventional horizontal layers of standard xyz additive.
ABB, the global leader in industrial robotics, and Massive Dimension, a provider of large format additive manufacturing (AM) systems, have partnered to demonstrate live printing at the International Manufacturing Technology Show (IMTS) in Chicago, September 12-17, 2022. The two companies will showcase an automated 3D printing cell that can print in advance, true multi-axis printing methods.
This will be the first time a large format additive manufacturing system will be demonstrated with such high-level automation at a major trade show. The cell consists of an ABB IRB 4400 robot and a Massive Dimension MDPE10 extruder system with supporting accessories. The system can print in multiple materials from PLA, PC, PEEK, ULTEM, and other thermoplastic grades.
The two companies have been working together since 2020 to develop this cutting-edge technology and will continue collaborating on future projects. This live demonstration results from that partnership and will showcase the potential of large format additive manufacturing.
Check out the booth and talk with our team to learn more about the printing cell. We'll be happy to answer any questions you have.
Booth #236520
---